Ethos Bright Eyes™ Carnosine Eye Drops,
Protect and Repair Your Eyes from Free Radical Damage and Aging
Ethos Bright Eyes Verified as Safe and 'Put To The Test' on UK Television
Ethos Bright Eyes™ N-Acetyl-Carnosine Eye-Drops, are an advanced 'Pharmaceutical Grade' eye drop formulation that are now one of the leading alternative procedures used in the prevention and treatment of cataracts in people and animals.
This natural eye drop offers both protection and repair from free radical damage and should be considered as 'The Ultimate Food for Our Eyes'.
Ethos Bright Eyes™ are the Original Formulation As Seen on National UK Television:
Three people with varying severity of cataracts were each treated over a six week period. See the
amazing results here
.
Ethos Bright Eyes are widely known for reducing the occurrence, slowing down and even reversing the development of cataracts. But did you know that they also offer many other important benefits to protect and rejuvenate your eyesight?
Ethos Bright Eyes offer antioxidant protection against free radical damage associated with other age related eye disorders such as Glaucoma, Macular Degeneration and Floaters
Ethos Bright Eyes lubricate & relieve 'Dry Eye Syndrome', 'Lasik Dryness', 'Tired Eyes', 'Computer Vision Issues', 'Eye Strain' and 'Blurred Vision'.
Ethos Bright Eyes are 100% hypoallergenic and 100% Sterile and contain no animal products.
Ethos Bright Eyes are safe for use by diabetics and compatible with all anti-diabetic drugs.
Ethos Bright Eyes can be safely used by contact lens wearers.
Ethos Bright Eyes Offers The Same Protection for Your Dogs and Pets
Dr. Elizabette Cohen is a New York licensed and U.S.D.A. accredited veterinarian who practises in New York City and Long Island. She lectures on many animal-related subjects and offers her services to several non-profit organizations.
Please watch Dr. Cohen's overview of cataracts in dogs, their complications and the success she and her own dog 'Ally', experienced with Ethos Bright Eyes™ NAC Carnosine eye drops for Pets.


YOU Can Now Reverse Some of the Destructive Changes that Occur with Premature Aging …
Take your time to evaluate the mounting evidence, research and testimonials on ethosVision™. You will come to the same conclusion as many Parents and Grandparents, Doctors and Vets, Pet Owners and Animal Lovers alike …
"We live in incredible times where we can now give our eyes and vital organs specific supplements to not only prevent, but actually reverse some of the destructive changes that occur with age."
'Mark Pope – ethosVision'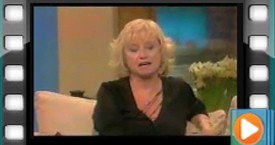 'All the PROOF you need to SEE' – Anti-aging in just 6 weeks…
Ethos Bright Eyes™ were tested as safe by a leading UK eye surgeon then put to the test on UK National television.
Three people with varying cataracts were given a test period of six months. After just SIX WEEKS, all three patients were independently verified as having 100% reduction in their cataracts. See the results here: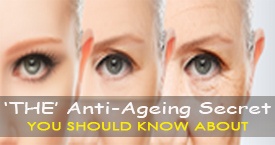 You Were Born With This Anti-Aging Power House, BUT…
Carnosine is a natural antioxidant and anti-glycation power-house found in most vital organs and normal human tissues.
However, because levels of carnosine in your body diminish with age, many smart scientists and natural health pratictioners are now advocating that supplementing carnosine is essential for good health and longevity: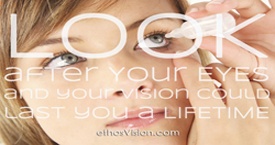 Protect and Improve the Quality of Your Vision and Eye Health
Carnosine eye drops and carnosine powder may be the first, dawning glimpse of the regenerative medicines of tomorrow.
Feeding your eyes these incredible natural eye drops will restore and maintain the quality of your eyesight. Read The Ageless Eye and you will understand why our eyes need this ocular super-food.
**Testimonial: I have been using Bright Eyes since February (9 drops per day). Suddenly at the end of 4 months, it dawned on me "something is happening"!!

I was afraid to believe it at first, but each day, I checked my view of the house opposite. There was no doubt – the cloudiness was going. The cataract is definitely breaking up!! My cataract specialist has confirmed this for me.

I keep saying "Thank you God"! But, I am also saying "Thank you Bright Eyes"!


Mrs. M P H - UK
**Results will vary from person to person
Read More Testimonials Here